There are many countries in Latin America that have e-commerce markets that are going to grow by leaps and bounds in the coming years. The problem right now, though, is that many companies are facing big challenges when it comes to breaking into these markets initially. There are people who want to buy the products new companies have to offer, but only about 2 percent of the commerce that is done in Latin America at the moment is done digitally, compared to 14 percent in America, reports WorldCity. So what is behind the slow growth of e-commerce in Latin American nations?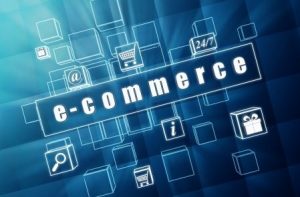 One of the biggest reasons for the slow growth in the Latin American e-commerce market is that there are many people who don't have access to credit cards or even banking accounts. A group of CEOs from companies like DHL, UPS and recently convened at WorldCity's CEO Club to discuss this particular challenge. There has been a push made to help those in Latin America to obtain banking services, but currently only about 30 percent of residents in these countries have access to credit cards or other digital payments, with most people still relying on cash. In turn, this means only 10 percent of Latin Americans make purchases online, which makes growing e-commerce all the more difficult and forces many companies to work twice as hard to gain new customers.
That's not the only challenge that companies face in Latin America, either. Distribution issues are also a concern in many Latin American nations. The geography and road infrastructure in some of these countries can make delivering products quickly and reliable a hassle or even impossible in some instances. Some companies are working to innovate with options such as direct delivery to vehicle trunks, though theft of unattended packages continues to also be a hurdle that companies are contending with in expanding to these new markets.
On top of that, companies that want to introduce their products to Latin America also need to understand the labor unions and cultural traditions that are in place there. They affect the way business is done, and it's almost impossible for an American company to come in and succeed without doing some homework and learning about the best ways to conduct business in Latin America.
Fortunately, there is help available for those companies looking to expand into Latin America and take advantage of the huge growth potential there. SMG Consulting Services offers a wide range of services to companies that plan on doing business in Latin America. Whether your company needs assistance with government affairs, intellectual property issues or risk assessment, we can provide you with the help you need. Call us at 305-319-0482 today to speak with a representative and learn how we can you're your company start your growth into Latin America and Mexico.