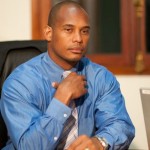 Gilbert officially became part of SMG Consulting in June 2012 as Country Manager. Gilbert's principal duty is to develop local and international clients needing SMG's investigative and risk assessment services in Haiti. As the private investigative industry in Haiti develops Gilbert's marketing skills and investigative knowledge will be key in SMG's growth in Haiti. Since he assumed the position of Country Manager Gilbert has specialized in providing security consulting services to various international clients in Haiti.
Gilbert brings with him a combination of private and public background experience to SMG. Gilbert's Government experience consisted of being the lead translator in numerous DEA wiretap investigations in Kreyol against Haitian drug traffickers. Gilbert obtained a much sought out Secret Clearance to qualify for this position. In the private sector Gilbert has been a Project Coordinator, Director of Admissions and Director of Human services in the Manged Care Industry for Nursing Homes.
Gilbert is a 1995 graduate of New York University with BA in Psychology.Gilbert speaks fluent English, French, Haitian Kreyol and conversational in Spanish.