"Your One Stop Risk Management and Government Affairs Solution"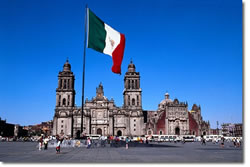 SMG Consulting Services has helped businesses in a variety of industries with their commercial expansion into Latin America.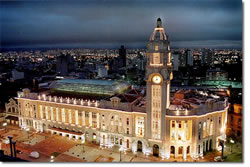 Our team of experts works diligently to proactively help our clients to protect their assets, conduct a successful launch in a new market, and maintain their standing thereafter.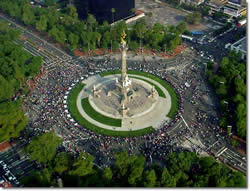 Each of our consultants has more than a decade worth of experience working with companies new to the Latin America market.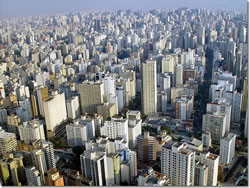 If outside parties, governments, or internal disruption threaten your enterprise, we provide a host of reactive measures to get your business safely back on track.
Your One-Stop Risk Management and Government Affairs Solution
Opening, expanding, or relocating your business into a foreign country can create unprecedented access to new markets and offer the promise of incredible growth potential. Expansion into foreign countries can also come with certain risks. That's where SMG Consulting Services can step in and set you up with the litigation support and fraud investigators in Latin America you need to keep your company safe. We're familiar with the local rules and regulations in Latin American countries and can help your business build a solid foundation while minimizing risk and potential threats during your expansion.
Litigation Support and Fraud Investigators in Latin America
When your company begins its expansion into Latin America, you'll face a number of unfamiliar rules, laws, and regulations. You'll also face social and cultural standards in foreign countries making it tricky for you to establish your business. These things create a minefield of potential hazards that may threaten to derail your foreign expansion and growth plans. It could even cause your company legal headaches in some cases. SMG Consulting Services employs locally-based experts in each Latin American country who can help you deal with the threat of corruption and show you how to navigate your way through bureaucratic issues while providing you with litigation support and fraud investigators in Latin America.
What Makes Our Consultants Unique
At SMG Consulting Services, we vet every one of our consultants and only hire the ones who have at least 10 years of experience. That experience helps them come up with customized strategies to help companies manage risk and handle unforeseen problems that often pop up during expansion into Latin America. Our international team consists of former law enforcement and intelligence professionals, legal experts, fraud investigators, and commercial advisors. They're all highly qualified in their fields and have the resources and knowledge your company needs to grow.
Risk Management in Latin America – How Our Process Works
When you turn to SMG Consulting Services for litigation support and fraud investigators in Latin America, we'll use a tried-and-true process to help your company handle risk. Our risk assessment practice begins with a comprehensive review of your business. This helps us to identify any current or potential threats your business might face. Identifying risks internally in a region where you're not familiar with local customs and traditions—as well as government bureaucracy and unspoken rules of corruption—can be extremely difficult, time-consuming, and perilous if not approached correctly. Our experienced consultants can help you steer clear of costly pitfalls as you look to move your business into new places.
Where Threats Come From
Threats to your organization can come from any number of different sources, many of which you won't see coming. Civil organizations, competitors, criminal groups, and even your own staff could serve as a source of unexpected and unwelcome surprises that could derail your expansion plans. SMG Consulting Services will help you avoid this by finding informed, local consultants who can do their due diligence at every level to protect your business. By offering litigation support and fraud investigators in Latin America, our consultants can perform important steps in your company's growth process. This includes carrying out background and credit checks on potential employees and thoroughly researching business partners.
Helping You Build The Right Team
The team at SMG Consulting Services will go above and beyond to make sure your business is protected in Latin America. We'll look into areas like criminal history, fiscal misconduct, bad debts, and more to help verify your internal team—as well as the wider business community in your host nation—is upfront, honest, and easy to work with. We'll also help you plan out every part of your expansion and keep a close eye on all the aspects of growth that can be difficult to monitor in some Latin American nations and even more difficult if you're not familiar with the necessary preparations you must make. We'll even help break down the language barrier that might stand in the way of you having an open dialogue with those in the country you're expanding into.
Contact SMG Consulting Services To Learn How We Can Help
We invite you to browse around on our website to learn more about what SMG Consulting Services can do for you and your business. If you're trying to come up with a strategy to improve your chances of having a successful expansion into the Latin American market, our dedicated team is always available when you need them most. Whether you need background checks done and preliminary plans for expansion made or litigation support and fraud investigators in Latin America, SMG Consulting Services is the company you can call on for help. Contact us at 305-319-0482 to find out more about our services.