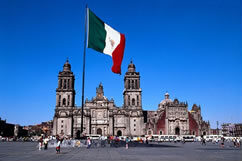 Are you looking to expand your business into markets in Latin America? Extending your reach to Latin America is a tremendous opportunity to boost your bottom line, however, it also comes with an inherent risk if you don't understand the nuances of the market, the proactive measures you need to take to avoid litigation and fraud issues.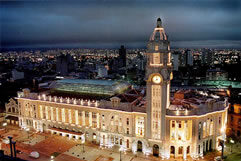 Fortunately, SMG Consulting Services is here to help. For many years, our team has helped set businesses in a wide range of industries up for success in their Latin America expansion endeavors through our litany of services, which include risk assessment, litigation support, fraud investigations, and intellectual property consulting, among others.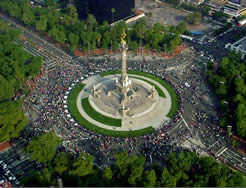 Put simply, we help businesses protect their assets, have a successful launch in a new foreign market, and help make sure they remain in good standing thereafter. Notably, each of our consultants has more than a decade worth of experience in working with companies new to Latin America.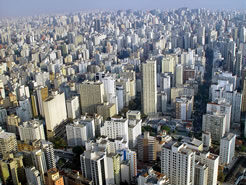 Our team combines governmental, legal, and commercial expertise to refine your growth strategy and protect your assets. Foreign governments, competitors, criminal groups, and even internal partners all pose threats to you and your intellectual capital, tangible assets, and staff without the proper safeguards. Security and litigation experts specializing in your new territory help you target, eliminate and fight risks to your successful business. In addition, we have teams that specialize in IPR and trademark protection throughout the Americas.
Risk Assessment Services
Before expanding to a new market, it's essential businesses are making decisions from the best information sources possible to mitigate risk and set their company up for success. In Latin America, there are certain risks that businesses need to be cognizant of, such as high unemployment numbers that could affect local economies, instabilities in national governments that could adversely affect operations and fiscal crises that affect everyone. By working with a consultant who understands these and other issues, you'll advantageously be able to make smarter decisions, and reduce your overall risk to ensure you have success in the new market.
Investigative Services
Our teams throughout the Americas can conduct almost any type of investigative need you may require including fraud, major thefts, embezzlement, intellectual property, anti-piracy, trademark investigations, and employee malfeasance. SMG can also provide Undercover investigations to clients with trained professionals for long-term, covert investigations from within the client's organization. In addition, SMG has sources and methods that can assist in locating offshore accounts to include the ultimate beneficial owners of an Offshore company. SMG has capabilities in identifying the actual UBO of an offshore company as opposed to the nominee owners, who are simply local employees of a fiduciary company/law firm/business management company that manage the offshore company on behalf of the Beneficial Owners who wish to remain anonymous for various reasons.
Litigation Support and Fraud Investigators
Every country has different laws, regulations, norms and mores, making it essential you have someone on your team that is familiar with how things work in a certain country and state. What's more, you'll want someone who understands the local culture and social scene as your work to establish your business and work to make a favorable impression in your new market. Moreover, you want to avoid falling victim to corruption, or be the victim of a broken contract. At SMG Consulting services, we can provide you with locally-based consulting experts who know how to help new businesses avoid the threat of corruption, and in the unfortunate event you need to go to court after being wronged or being accused of doing something unlawful, we will provide you with the litigation support you need to win your case. Threats can come from all over, including civil organizations, competitors in your field, criminal groups and even members of your own staff, but with the right consultant, you'll be able to protect your business, assets and reputation in Latin America.
Intellectual Property Consulting
In the Information Age, protecting intellectual property has never been more important, especially when you're moving your IP to a new market. With our intellectual property consulting services in Latin America, we'll help protect the images, products and property from theft or misuse, and work to keep your IP information secure.
Whether you need litigation support and fraud investigators in Latin America, or you need help with acclimating to your new market, SMG Consulting is here to help. For more information about our services or to discuss your specific needs contact us.