Argentina

Bolivia

Brazil

Chile

Colombia

Costa Rica

Ecuador

El Salvador

Guatemala

Honduras

Mexico

Paraguay

Panama

Peru

Uruguay

Venezuela
Caribbean Islands
U.S.A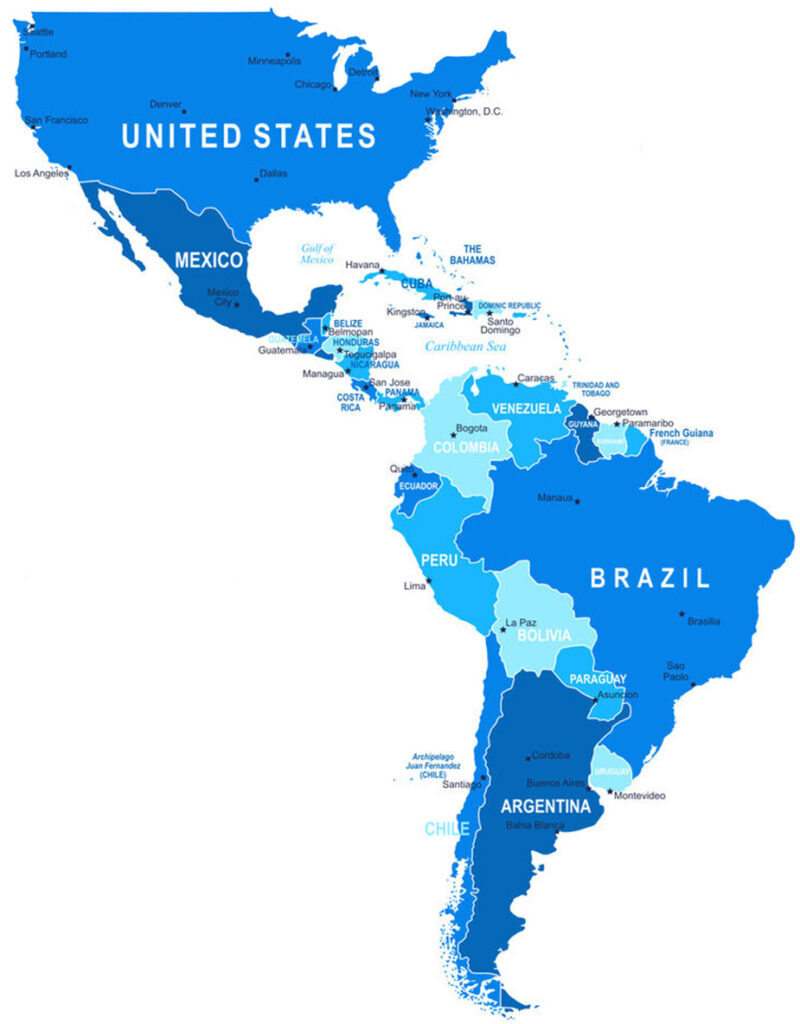 Understanding the legal ins and outs of the business world in America is difficult in and of itself. Trying to navigate them in an entirely different country? That's a process most business owners don't have time to master.
Thankfully, with the help of SMG Consulting Services, you don't have to worry about mastering the Latin American market. Our experienced investigators offer a wide range of services to help you with everything from risk assessment and fraud investigations to asset protection and beyond.
Our Coverage Areas
We've been conducting investigations and providing legal support to companies expanding into Latin America for over a decade. The countries in which we provide services include:
Argentina
Bolivia
Brazil
Chile
Colombia
Costa Rica
Ecuador
El Salvador
Guatemala
Honduras
Mexico
Paraguay
Panama
Peru
Uruguay
Venezuela
Caribbean Islands
U.S.A
Latin American Investigation Services
If you run into problems during your Latin American expansion, our investigators can help. We conduct sensitive investigations of several kinds for multinational companies and individuals. Some of our investigative specialties include:
IP Investigations
Fraud Investigations
Litigation Support
Undercover Operations
Computer Forensics Investigations
With our Latin American investigation services, we can help you protect your intellectual property rights, identify and prosecute fraud, support you in any litigation cases, and more.
Litigation Support in Latin America
Protecting your personal and corporate assets is of the utmost importance, especially when expanding into a new market. SMG Consulting's litigation team can handle any case you're involved in, both criminal and civil.
We'll use our experience, knowledge of Latin America, and unique skills to help you win your case and retain or recover your assets.
Fraud Investigators in Latin America
Recognizing fraudulent activity in a foreign country often takes an expert eye. If you do realize your company has been a victim of fraud, it can be even more challenging to figure out how to pursue legal action in an unfamiliar system.
Our Latin America fraud investigators can help you identify corporate fraud, navigate the legal process that follows, and recover your assets.
To learn more about our services for companies moving into Latin America, contact an SMG Consulting Services specialist today. We look forward to helping your business grow!