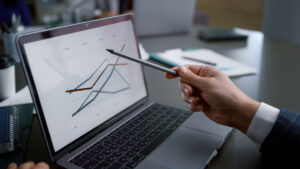 Doing business can present many challenges. In today's global economy, there are plenty of opportunities, just as there are risks, so it makes sense to hire a risk consultant company.
How will you know about competition, natural market factors, litigation matters, material sourcing, data security and other topics? Hiring a risk consultant company can offer you answers to your various questions, as well as insight into places and cultures where you could definitely use some valuable business advice.
Be Prepared for Potential Risks
A risk consultant company can help your business recognize potential risks if/when you enter a new market. What are potential threats to profitability? How "bad" are the risks involved? What are some future trends likely to happen in certain areas? A consultant has key information and access to data as well as people in order to determine risks. Some risks are obvious while others aren't as well known– so hiring a risk consultant is a way to discover risks your business might not even know about yet.
Once a risk consultant shares potential risks, then they can also assign probability to those risks– how likely will they affect you and your business? How much attention (or worry) should you give certain risks? What could you do to mitigate risks? The more you know, the better you can plan for what "could" happen.
Basically, you want to know how risks could impact your business, right? A risk consultant helps you determine impacts. He or she can also help prioritize risks so you can plan a strategy for risk mitigation and/or create a plan of action to deal with risks and their impacts.
Thinking of doing business in Latin America, with an emphasis on South America? If you'd like to partner with a risk consultant for this region of the world, contact SMG Consulting Services by email at info@smgconsultingservices.com.