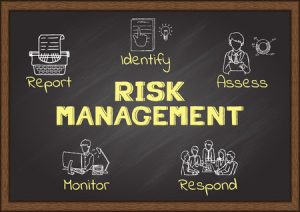 Doing business in Latin America can be a risky proposition for your company. However, as long as you conduct risk assessments periodically and put in safeguards to prevent fraud and corruption from affecting you, it can also be very lucrative. Just make sure you're doing everything you can to confidently do business when you enter the Latin American market. Here are some of the best ways to do it.
Make sure you fully understand who you're doing business with.
You're going to be doing business with an assortment of people and organizations in Latin America. That includes customers, vendors, other businesses, and more. Before you enter into any agreements, do your homework and find out as much as you can about those you do business with. If you're not sure how to go about doing this, team up with a company that specializes in finding information on those in the region.
Figure out how to stay in compliance with local laws.
Do you have a firm grasp of the local laws in the part of Latin America where you're planning to work? If not, it's important to do some digging around to locate the laws that will affect you and your business. The last thing you want to do is unknowingly break a law and face fines and more because of it. You should also train anyone working on your behalf so that they know how to conduct business properly in Latin America.
Practice vigilance throughout your time in Latin America.
It's easy to take your foot off the gas when you're doing business in a foreign country and trust that everything will work out okay. It would be great if it was that easy. Generally, you should remain vigilant as long as you're doing business in Latin America and constantly look out for any fraudulent activity. This will give you a peace of mind and allow you to confidently do business in Latin America.
Do you need a hand getting your business settled in a country in Latin America? SMG Consulting Services can set you up with a slew of services, including risk assessment, anti-piracy investigation, and more. Contact us today to get started.