Building an effective team is a critical process for every business, and having trustworthy partners and employees can make or break a business. The importance of a trusted, solid team of employees and partners becomes even more important for companies that operate internationally. Due diligence investigations with SMG Consulting Services can help to verify your partners and employees and put your mind at ease.
The hiring at many companies is limited to an evaluation of a potential employee's skills, work experience and professional references. These are important things to evaluate during the hiring process, of course, but hiring any key employee with only this information is taking a risk.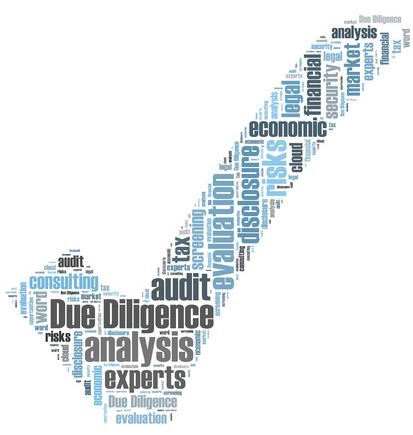 Evaluating a potential partner is often handled much like hiring employees. A potential business partner may be screened for experience and their professional recommendations, but this, too, is not always enough information to protect your company and your assets.
Due diligence investigations are no longer optional for companies preparing to hire key employees or to take on strategic business partners. These investigations are essential. There are too many risks for companies to skip over this important step.
A potential partner or employee may say anything to gain access to your business, but in many cases you will not really know who you are bringing into the company. There is only one way to know if a prospective employee or partner has a criminal history or a background that includes financial misconduct, and that is to have a due diligence investigation performed by an experienced professional. Your organization's internal security can be compromised by bringing in people who have not been thoroughly vetted or, even worse, you could find yourself the victim of a scam or scheme to defraud you of your hard-won profits and reputation.
Companies that conduct business internationally, including in areas like Latin America, need the expertise of professionals like those at SMG Consulting Services to be sure that they are only bringing in partners or employees who are trustworthy. Screening potential partners or employees is a complicated and specialized endeavor, but our experience in Latin America and Mexico gives us the knowledge and expertise needed to help your organization confidently make these decisions.
Contact SMG Consulting Services today to learn more about how we can help you protect your business with due diligence investigations.