As a business executive, you know how important it is to stay aware of developments that affect your industry. Knowing about upcoming changes or legislative efforts that may impact your business can help you to make more well-informed decisions and keep your company moving in the right direction.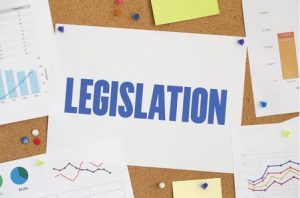 Unfortunately, you and your management team can only do so much. The international business community is growing by the day, and often in other nations, there's not only a different legislative process but often a different language, as well. So how can you be sure that your company is on the right path? It's easy. You utilize the legislation monitoring package offered by SMG Consulting Services.
At SMG Consulting, we know that the business community is expanding quickly with new businesses and economic growth increasing worldwide, especially in Latin America and Mexico, which means that many new pieces of legislation are being considered and passed all the time that can affect new or foreign businesses. You may not think about it now, but if you have operations in these countries or are considering opening or expanding a business, it is very possible that some of this legislation can have a hefty impact on your business, its practices and its deliverables, so keeping on top of it all is paramount.
When you use our legislation monitoring service, you are kept in good hands because we are always on the case looking to advise you on any positive or negative new bills or laws that could to have an impact on your industry. We compile these findings into a comprehensive report that not only informs you of what legislation is being considered or recently passed, but also how it could affect your company. This is information that your organization simply cannot be without.
At SMG Consulting Services, we are your partner in business security and our team of government affairs specialists work around the clock, using our many services, including legislation monitoring, to ensure that your industry can continue to thrive. Don't leave anything to chance, especially when navigating the business climate in a new country. Call SMG Consulting Services today at 305-319-0482 to learn more about how we can help your business succeed.