Is your business expanding into Latin America or Mexico at some point in the near future? If so, you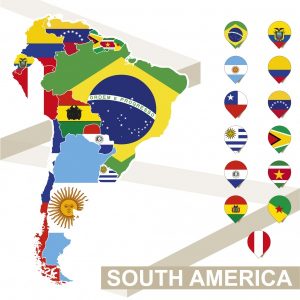 should know that there are going to be all kinds of foreign rules and regulations that your company will need to abide by when it does. You should also know that this doesn't mean you need to spend every waking hour trying to learn about these rules and regulations so that your business can flourish. Instead, work with SMG Consulting Services, as our team of knowledgeable experts has the experience you need when expanding into Latin America and Mexico.
When you work with SMG Consulting Services, our government affairs specialists can assist you every step of the way as you attempt to streamline your commerce in a new country while staying in accordance with the local rules, regulations, trade practices and legislation. We can also make sure that your trade across borders remains safe, giving you peace of mind with shipping products or materials across international borders
Whenever you expand into a new country, you need to develop and maintain a working relationship with local officials and we can help you do that. It's also important to maintain relationships with other businesses in the area, as well, especially if you need to rely on local companies for transportation and distribution. You'll also need to have some flexibility to meet the demands of the new client base and be able to increase volume as needed as residents discover your products and purchase them for the first time. We can help you with all of this so that you don't have to spend weeks, months or years trying to develop these partnerships and relationships yourself.
Moving your business into a new market can be a scary proposition for some companies, but SMG Consulting Services can take the stress out of this new frontier by helping you navigate the rules and regulations of a foreign country. We have helped many companies expand throughout Latin America and Mexico, and we know that we can help your company, too. Find out more by calling us at 305-319-0482 today.